SALT LAKE CITY, UT — It was a surprise no one at the bike park was ready for.
25-year-old Tate Smith ditched his trademark all-black attire, wearing a red Deity shirt Sunday at I-Street in Salt Lake City.
It was the first time anyone at the bike park had seen Smith in a colored shirt.
"I honestly thought 'who is this pussy in the red shirt' when I first saw him," said Daxson Ponder, a friend of Smith's who rides in a group that only wears black shirts. "It honestly wasn't very metal and would look hella stupid in an Instagram video."
Others were also confused by Smith's red shirt, saying they only recognized him when Ponder and other members of the Black Shirt Mafia followed him in a train down Buckaroo.
"We thought it was Tate when we saw a really good rider leading a bunch of mediocre riders in that train," said SLC local Brathan Lee. "We knew for sure when no one followed him down the bigger lines like Money and Hollywood."
Smith denied having worn the red shirt, noting that wearing anything but black would be totally gay, a claim quickly affirmed by members of his posse as they drank beers between runs Sunday morning.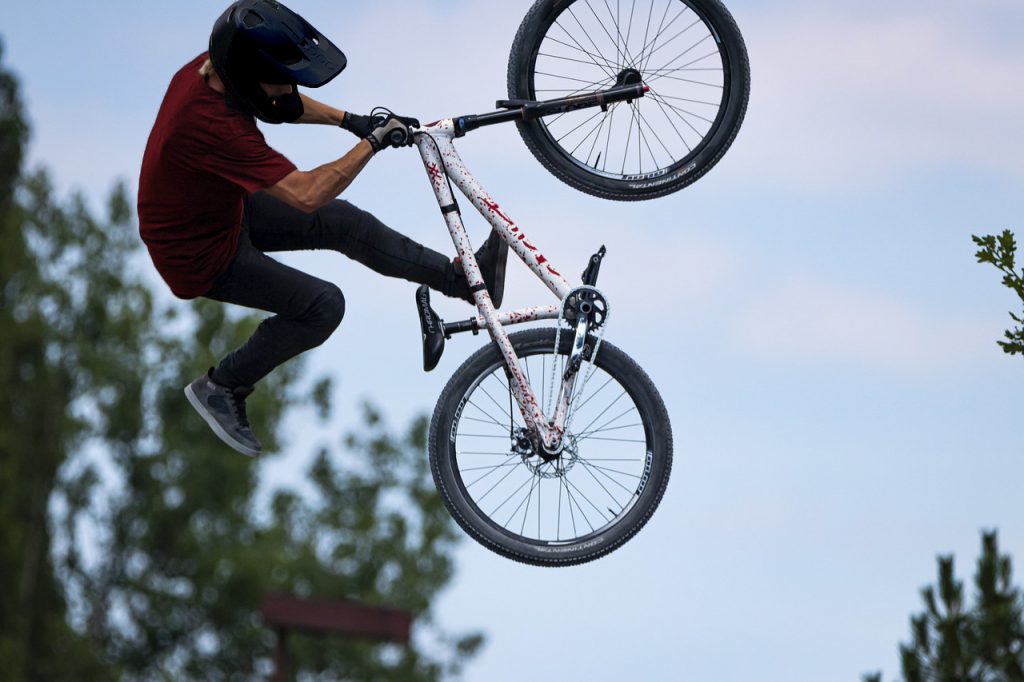 Only two photos of Smith in the shirt have surfaced, an oddity considering several members of the Black Shirt Mafia were seen recording Smith, who usually uploads an edit with every ride.
Despite the photos, Smith maintains that he's never worn anything but black shirts. Lee disagrees.
"I totally saw it," Lee said. "My guess is that all those dudes in black shirts will be wearing red shirts next week."