AURORA, CO-In a surprising twist, a Colorado man ended up buying a bike from himself last week after he listed it on Craigslist.
36-year-old Arlo Hugtrey said he saw the ad for a Transition PBJ dirt jumper as he browsed bike ads after leaving the Mister Marijuana Dispensary.
"I was honestly pretty high when I saw the ad, and the bike looked rad," said Arlo. "I had cash on me for the dispensary so I called the number and set up an immediate purchase."
Under the influence of the Girl Scout Cookie strain of cannabis, Hugtrey was unaware he was talking about the bike with his wife, Sierra, whose number he used on the listing because she's a stay-at-home candle maker with better availability. She was equally high after smoking marijuana following a Funky Flow yoga class with her friends, Stella, Breeze and Dahlia.
"I had no idea I was talking to Arlo," said Sierra. "I thought my prana was dialed after leaving class, but the Skywalker O.G. I smoked got me way too high."
After a brief, yet somehow rambling discussion that included topics such as parallel universes and time travel, Arlo and Sierra agreed to meet at their own house, where Sierra was preparing Eggo waffles.
Arlo said he was pumped when he got to his house and realized he had been talking to Sierra. He was even more excited when he found out they still had Eggo waffles.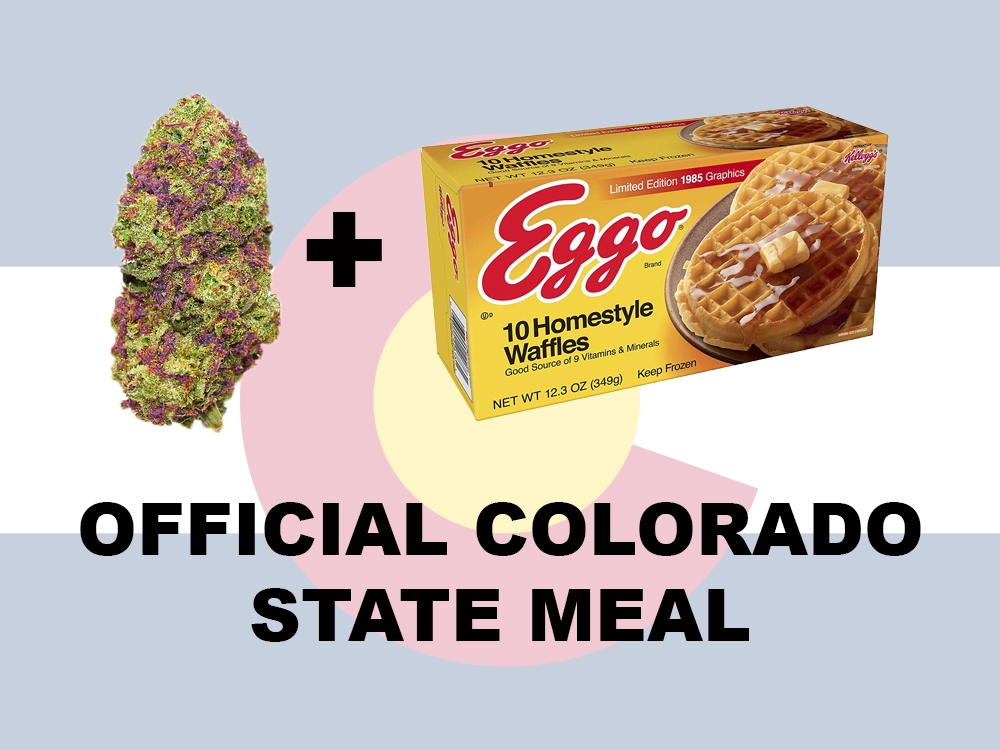 According to Sierra, she and Arlo ate three boxes of Eggo waffles without talking before she showed Arlo to the bike in the garage. During that time, they both smoked more marijuana.
Upon entering the garage, both of them forgot where they were and why they were together. Arlo said all he could remember is that he was supposed to buy a bike.
"I think Arlo just handed me a bunch of cash and said 'thanks for the bike,'" said Sierra.
Sierra said she doesn't remember anything after that, but the Hugtreys' neighbor, Dakota Brumley, said Arlo rode across the street and stared at a tree in his yard for half an hour.
"Arlo told me he had a new bike, but he was on the same one I always see him on," said Brumley. "He was pretty fucking high so I told him I liked his bike, covered my children's eyes, and went back inside."
After riding back home, leaving the bike on the lawn, and eating one more box of Eggo waffles, Arlo and Sierra slept off their high, only realizing they had bought and sold a bike to themselves when they woke up and found the bike had been stolen.
"Chances are pretty good it will end up on Craigslist so I'm going to keep an eye out," said Arlo.
Brumley said Sierra stumbled out of the house later that night and unknowingly placed the bike back in the garage where it belongs, and that he's not surprised they think it's stolen.