DRAPER, UT—As pumpkin-spice mothers across the country post photos of their children smiling from the front porch on their first day of school, double-income-no-kid (DINK) dads are doing the same with their mountain bikes.
Mark Freyrder was among the DINK fathers who proudly showed off his bikes on the first day of school.
"I'm just so proud of my Rocky Mountain Maiden World Cup," said Mark Freryder. "It looks so cute sitting there with its little trail pack full of weed, PBR and Honey Stingers."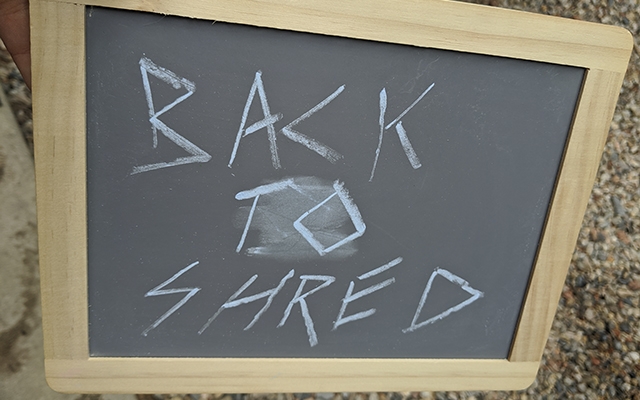 Freryder and his wife, who have high-paying jobs and no children, have assembled a quiver of eight bikes, including high-end downhill, trail, dirt jumper and e-bikes for each of them. They also regularly travel for bike trips, often on a whim because they have so much money and no real responsibility outside of work.
Despite their awesome lives, DINK bike owners say they often feel left out as parents across the country post photos of kids on the first day of school.
"Actually, I only say I feel left out to be nice," said Freryder. "Have fun dealing with COVID school while my wife and I are schralpin' the Bellingham crispies and taking helicopter shuttles for the next two weeks."